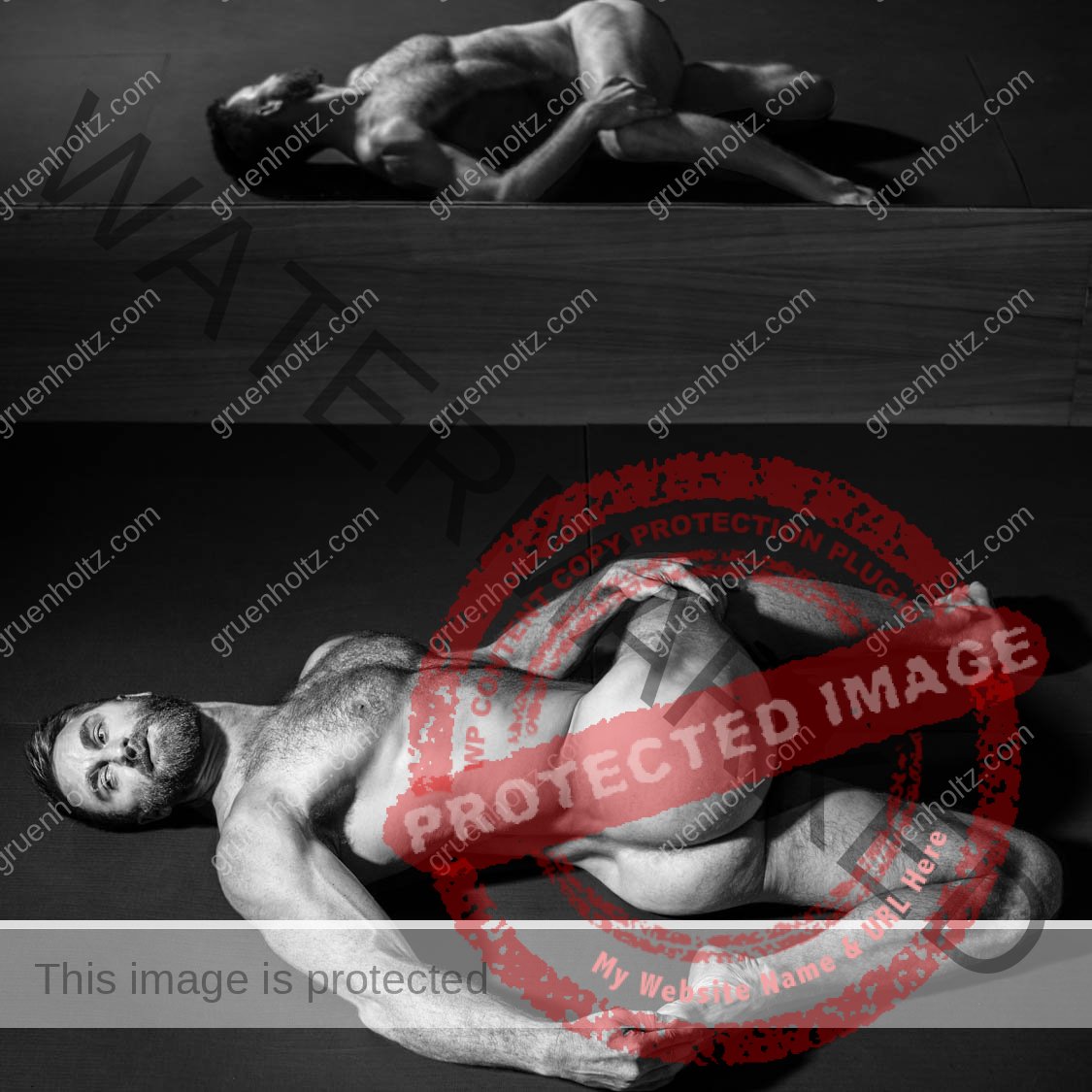 FORMAT : PDF
CONTENT: 53 images
This series was shot at a gym in Chelsea, New York City, where Bradford used to work as an instructor and trainer. As the shoot took place "after hours", I was able to shoot Bradford's freeform routine fully nude.
The concept was to imagine how athletes in the Greco Roman era might have looked as they exercised in the nude. It didn't hurt that, with his beard and statuesque physique, that Bradford bore a resemblance to mythical figures like Zeus and Hercules.
One of the things that made this shoot really fun to do was that Bradford was entirely comfortable with nudity. I imagine that if I looked like him, I might have a similar comfort level.
After releasing a few images on my social media, Bradford became, very quickly, one of my most popular models